What is the name of an industrial gear unit that can be adapted precisely to the operating and ambient conditions of a particular application? CORRECT! Generation X.e! Individual and selective improvements to the hardware of our X series and a redesigned, networked calculation landscape are making this possible.
Generation X.e – efficient. experienced. excellent
Durability, finely graduated sizes, and an invertible housing are the characteristics of our tried and tested X-series industrial gear units.
The new Generation X.e is based on these features and impresses with its added efficiency, experience, and excellence: Because these industrial gear units can be adapted individually and precisely to the respective requirements of your particular application, both in terms of operation and the surroundings.
The result is:
Highest possible efficiency
Greater safety
Longer service life, even in harsh conditions.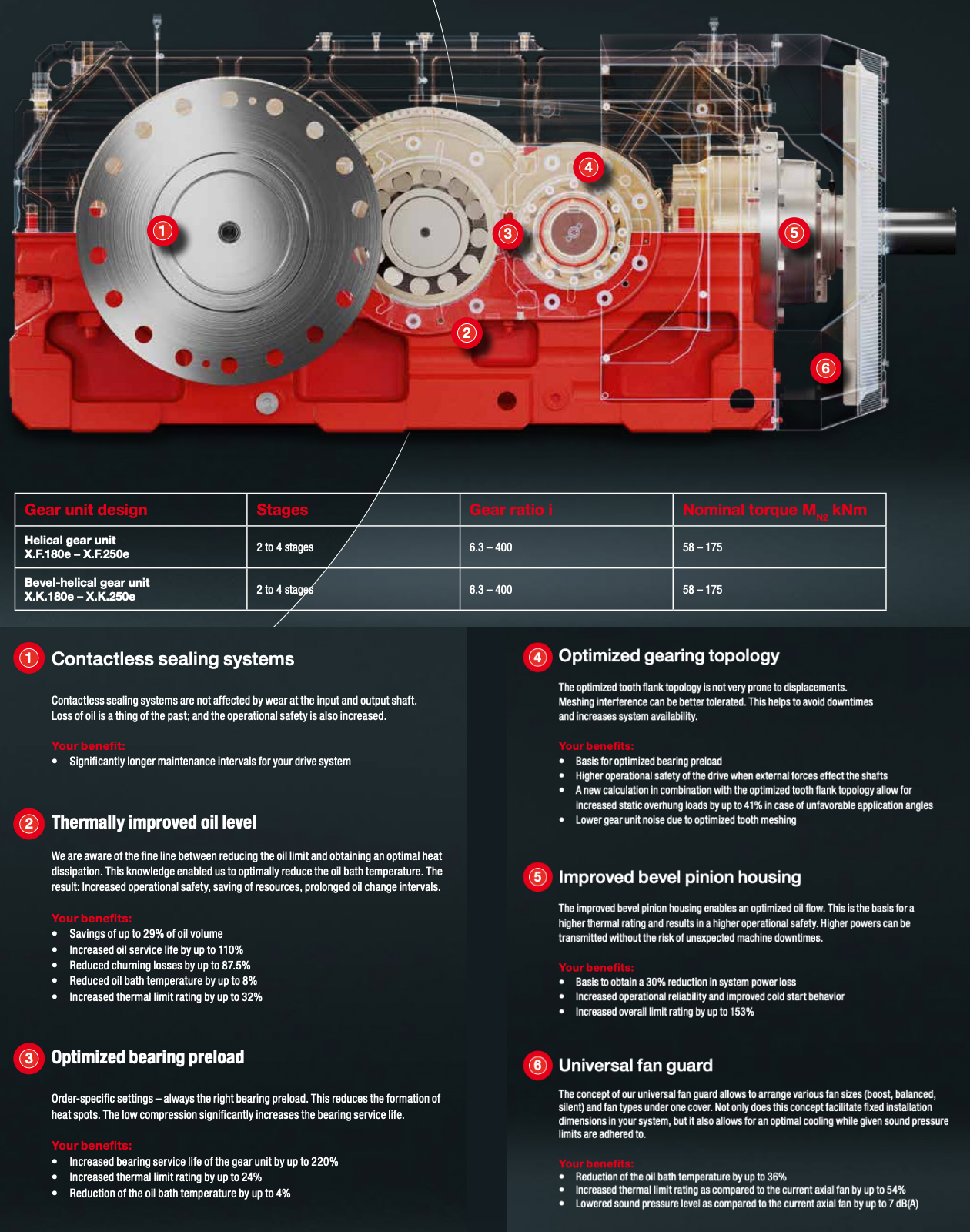 Technical Data:
Gear unit design
Stages
Gear ratio i
Nominal torque MN2
kNm
Helical gear unit
X.F.180e – X.F.250e
2 to 4 stages
6.3 – 400
58 – 175
Bevel-helical gear unit
X.K.180e – X.K.250e
2 to 4 stages
6.3 – 400
58 – 175